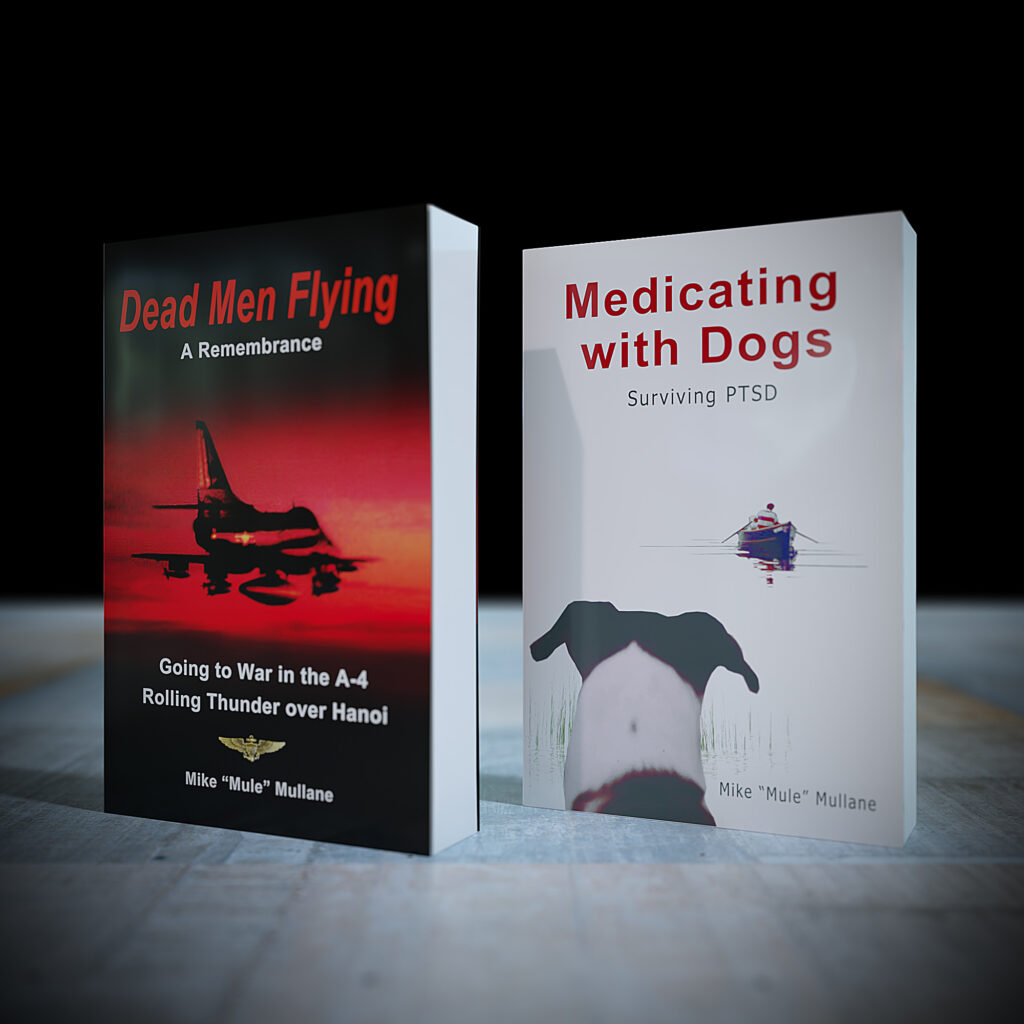 A riveting and heartfelt journey by the Author,  Mike "Mule" Mullane,  as he becomes a Naval Aviator during the Vietnam war.  You will feel like you are in the cockpit with him and experience the thrills, fear and harsh realities of serving in and surviving, the most infamous war of a generation.
Mike "Mule" Mullane flew 212 combat missions during the Vietnam War. He returned to the states only to discover he had brought the war home with him. Deep in denial, he waited for his symptoms to fade away.
Medicating with Dogs is an honest portrait from inside the mind and soul of someone living with PTSD, It was written so that others who battle PTSD alone can avoid the mistakes he made.


* Best seller ratings from Amazon 4/23/22
"Mule" did the math. This was his reality.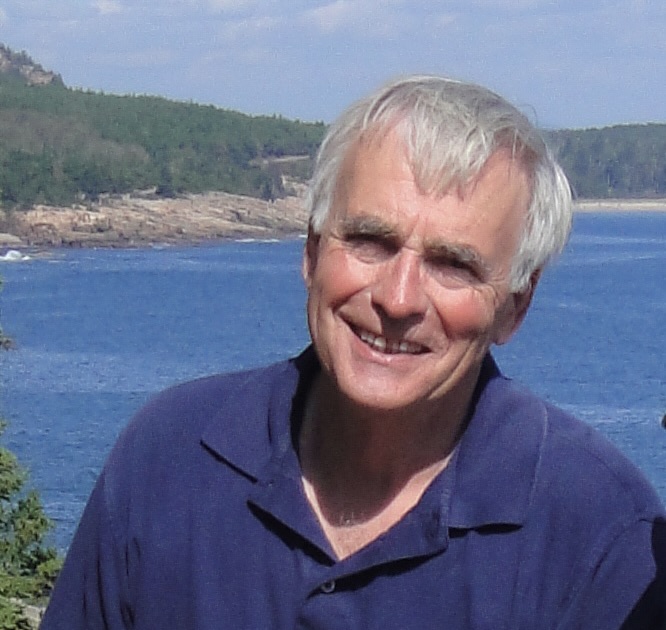 Mike "Mule" Mullane
The Author:  Mike joined the Navy in 1964.  He was a Naval Aviator flying A-4's serving on the aircraft carrier USS Oriskany during the Vietnam War.  He was part of the Ghost Riders and he personally flew 212 combat missions.
Stephen Coonts - best selling author of 16 NY Times Best   Sellers calls Dead Men Flying  a "masterpiece"!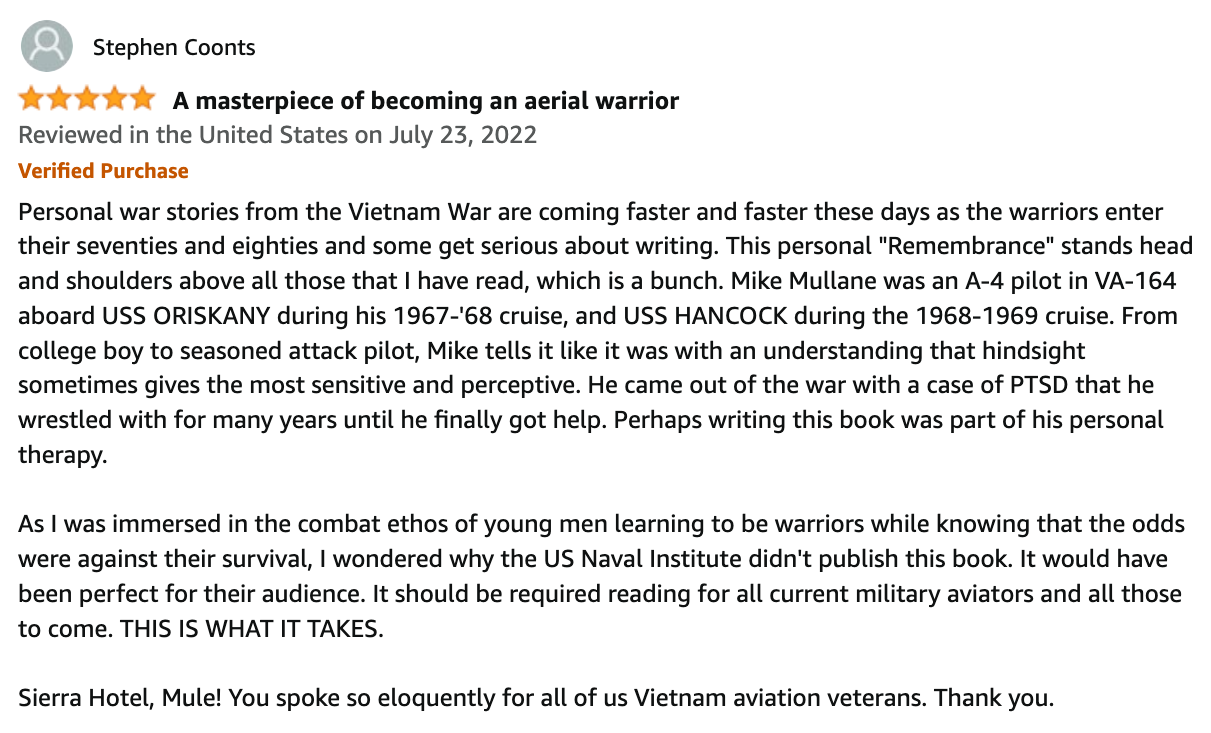 I laughed, I cried, I swelled with pride... it's an emotional juggernaut but very much worth taking the time to discover "Mule's" cathartic journey.
Edw.C

His calculations told him he'd soon die, yet he continued to fly combat missions. A page-turner!
Wingwalker

The hard truth of what it means to be a combat warrior from a man who lived it.
L. McNamara

I cannot recall a book that I have read that really touched me as this one. As a soul wrenching one that I have ever read. Not only for the flying but the emotional way it affected the author.

Exciting, informative, fascinating, impossible to put down. Inspiring, and fearlessly honest. Michael Mullane is a man to respect and admire.
If you have read Dead Men Flying - I would love your review!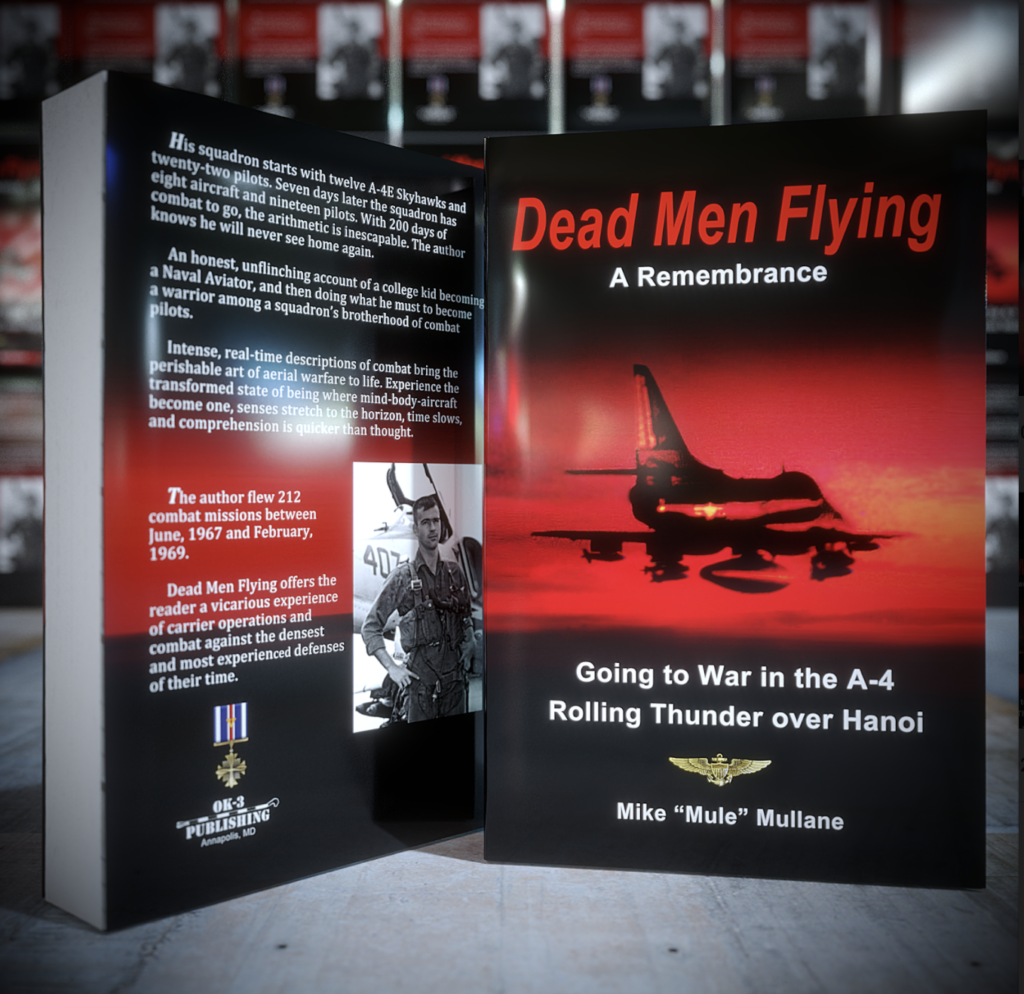 Available in Paperback & Kindle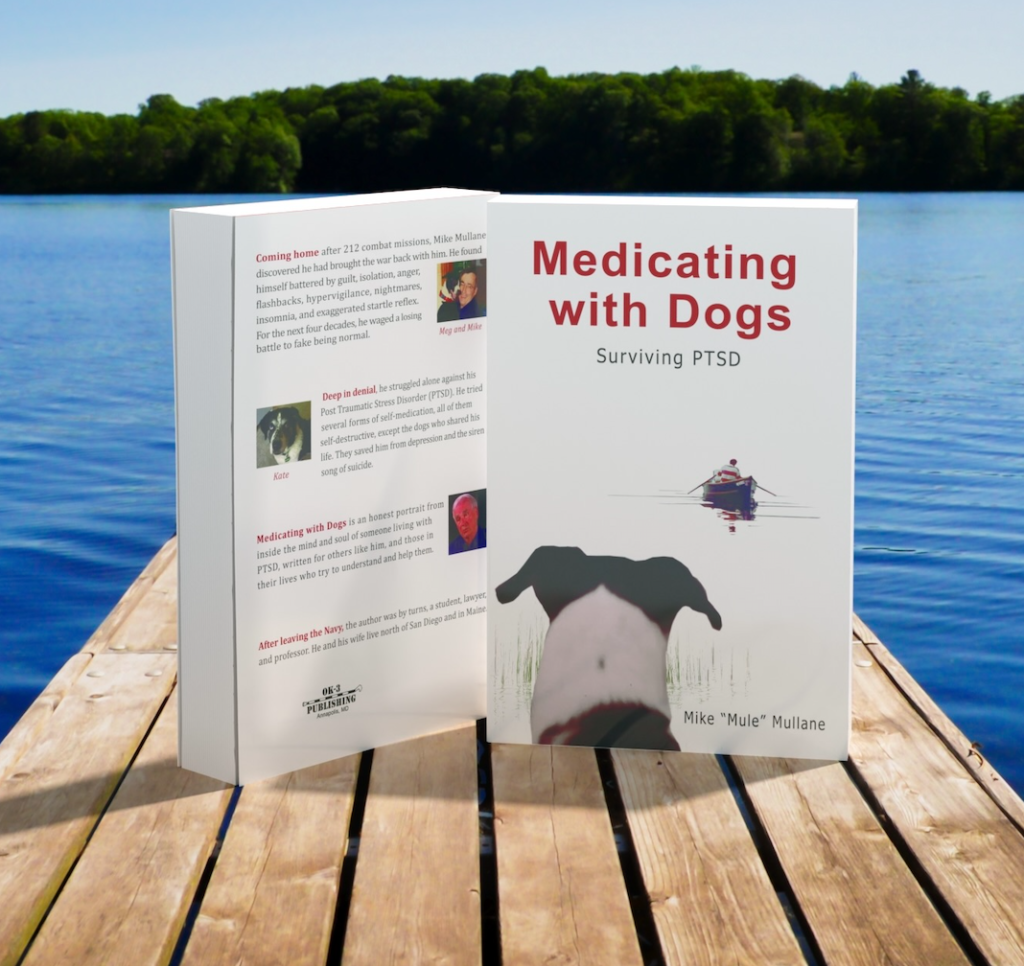 Available in Paperback & Kindle