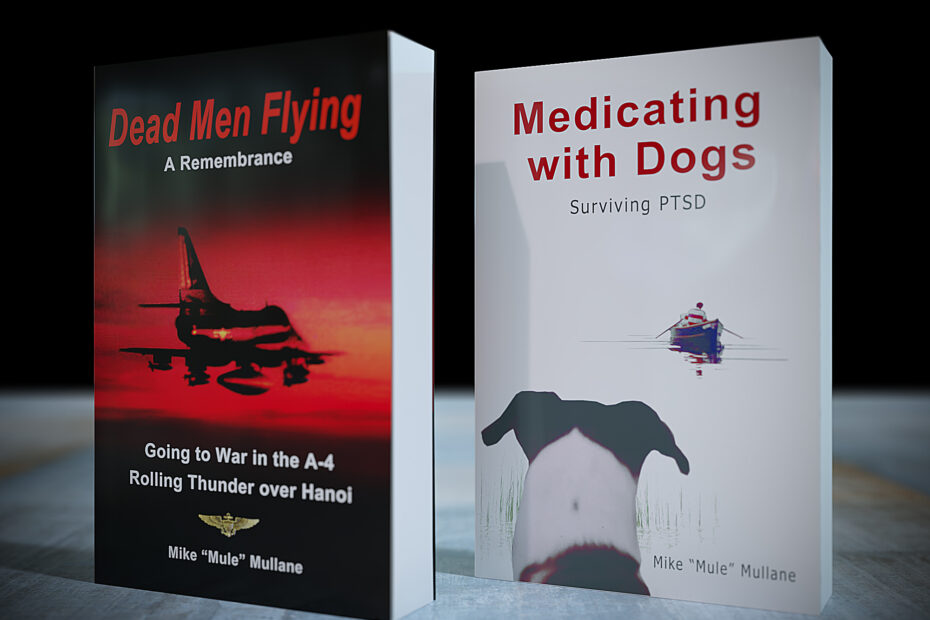 None of us will survive.

The arithmetic was inescapable. The squadron started with twelve A-4E Skyhawks and twenty-two pilots. After seven days, it had eight aircraft and nineteen pilots. He had over two hundred days to go. He would never see home again.
Dead Men Flying is an honest, unflinching account of how Mike, the college kid, became a warrior called "Mule." 
"One of the best books I've read in a long time!"

"I cannot recall a book that I have read that really touched me as this one. As a soul wrenching one that I have ever read."

"One of the best first person accounts of Vietnam air combat I've read. I've been a military history buff for 40+years, and have read hundreds/thousands of non-fiction books. This is one of the best."

"A MUST READ!"
A memoir about surviving the aftermath of trauma. Mike Mullane flew 212 combat missions during the Vietnam War. He returned to the states only to discover he had brought the war home with him.
Medicating with Dogs is an honest portrait from inside the mind and soul of someone living with PTSD, It was written so that others who battle PTSD alone can avoid the mistakes he made. It is also intended to help those who care about someone with PTSD and who struggle to understand them.
 "I read the whole book in three nights, unable to put it down until my eyes just wouldn't stay open any more."

"Those living with PTSD, and those who know them, will find this book unforgettable."

"Mike 'Mule' Mullane's story, Medicating With Dogs, touched me deeply."
Your Feedback is Appreciated!
Your feedback is very valued and helps other readers find my books.  If you have read "Dead Men Flying" or "Medicating with Dogs" I would very much appreciate your review or feedback!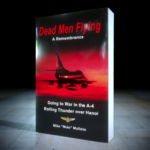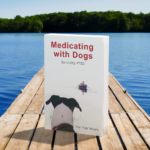 Email Me
Share your feedback or your story with me directly!