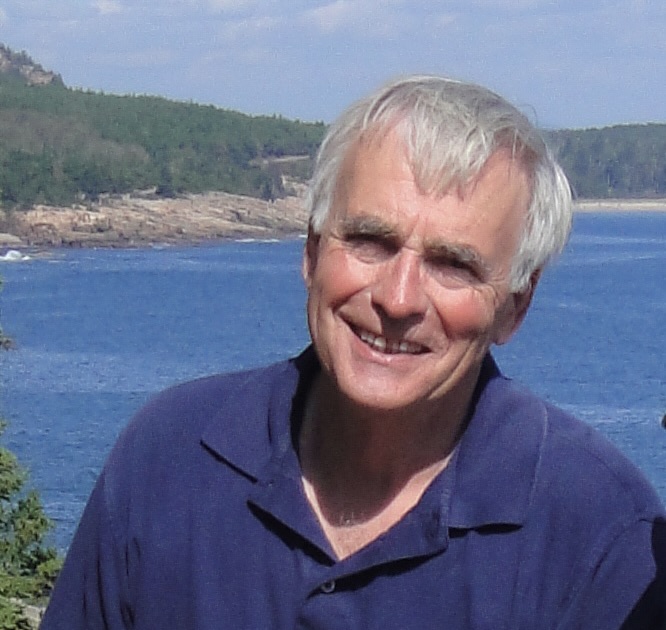 Mike "Mule" Mullane
Author.  Lawyer. Naval Aviator.
My Journey
Mike Mullane joined the Navy in 1964.  He became a Naval Aviator, flying fighter jets on aircraft carriers in the Vietnam War between 1967 and 1969. His call name was "Mule".  He was part of the Ghost Riders Squadron on the USS Oriskany and flew 212 combat missions.
Mike attended law school after leaving the Navy in August 1969. He practiced as a trial lawyer for 15 years in Phoenix, AZ.  In 1987 he moved to Portland, Maine and joined the faculty at the University of Maine school of law. 12 years later he moved to Fayetteville Arkansas to join the faculty of the University of Arkansas school of law. In 2009 he moved to Bangor Maine to become a dean at Husson University retiring in 2012.  His poem, Squadron Requiem was awarded second place in the 2018 National Veterans Poetry Contest. During all the years he struggled with aftermath of combat, he surrounded himself with dogs, two of whom kept him alive through the darkest years. At the turn of the century, he met Lindlee. With her in his life he began the long struggle to reverse the downward spiral of his life.
In 2010 he walked into the vet center in Bangor Maine and asked for help. His books Dead Men Flying and Medicating with Dogs, along with several poems, were written as part of his therapy, healing and steps to accepting and dealing with his PTSD. His second book, Medicating with Dogs is also the story of Lindlee and Mike's mutual will struggle to cope with his PTSD.
Dogs have been, and continue to be, an integral part of Mike's PTSD survival. He has taken in over 18 rescue dogs and credits them for allowing him to move forward.  His book Medicating With Dogs speaks more in depth about his journey after the war, dealing with undiagnosed PTSD and his life saving bonds with his dogs.
Mike moved to Annapolis in 2015 but continued to spend the summers at his camp north of Bangor. He and Lindlee married in 2018.
Mike Lindlee and his dog, Rose, moved to Southern California in 2021, and continue to summer at their camp in Maine.